Uwe Dierks and Thomas Grube collaborate to realise their vision of creative films and their successful distribution.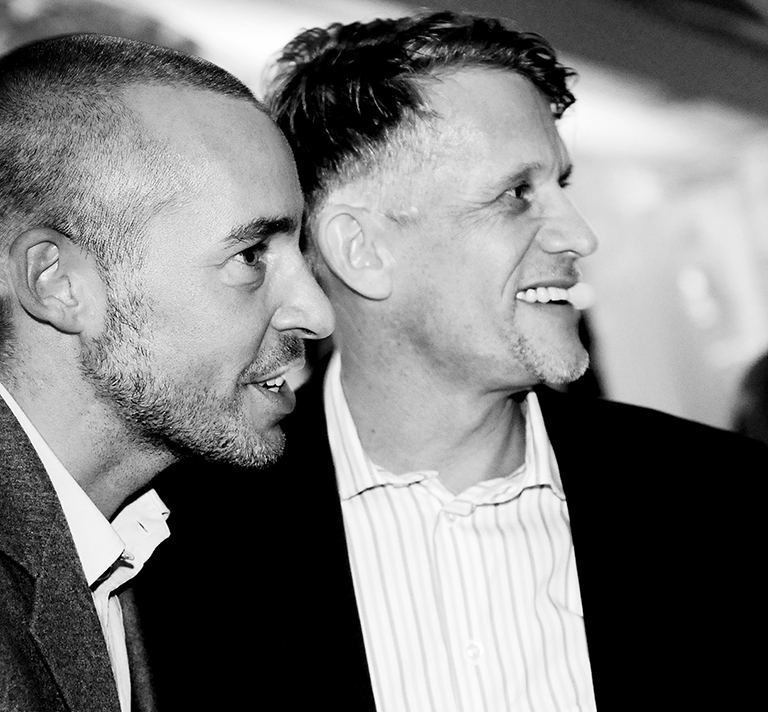 In 1999 Andrea Thilo, Uwe Dierks and Thomas Grube founded Boomtown Media in Berlin. Since then the company has been producing award-winning documentaries for television and cinema, international co-productions, independent and commissioned works. Among the most successful cinema films to date are RHYTHM IS iT! and TRIP TO ASiA.

Our partners are international TV broadcasters such as the BBC, SBS, TVP or WOWOW and public national broadcasters such as ARD, ZDF, Arte, RBB, NDR, WDR as well as film funding bodies such as FFA, DFFF, Medienboard Berlin-Brandenburg and BKM.
We also collaborate with foundations (e.g. Bertelsmann Foundation, Hilti Foundation or Leonard Bernstein Foundation), cultural institutions (e.g. German Choir Association, Jewish Museum Berlin, Beethovenhaus Bonn, Berlin Philharmonic Orchestra, International Song Centre Heidelberg).
At BOOMTOWN MEDIA Uwe Dierks is responsible as producer and managing director. Thomas Grube works as writer, director and producer for the company.