BOOMTOWN NEWS
Medienboard funds "REBELS"
Skateboarding becomes an Olympic discipline: in Tokyo in 2020 Europe starts for the first time as one team. The documentary series by Boomtownmedia accompanies the best skateboarders in Europe from their preparation to the competition. European spirit meets youth culture!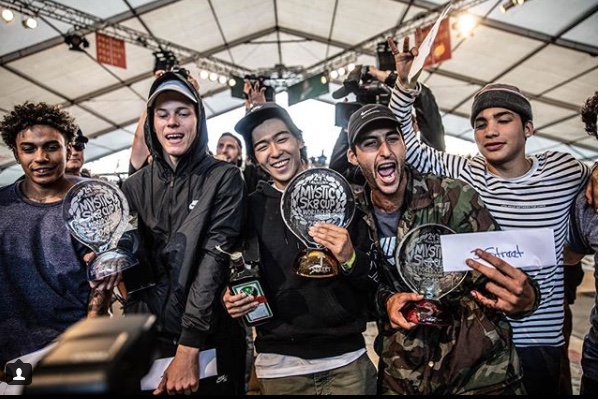 The Mediaboard Berlin-Brandenburg supports the development of the TV series REBELS for THE OLYMPIC GAMES. Production for the European project, which is currently under development in the story room, is scheduled to start in the first quarter of 2019. The broadcast is planned for 2020. Chad Chittenden from the US and Luca Steiner from Switzerland will be directing, Thomas Grube is in charge as showrunner for the story driven adventure.
"The only Olympic sport,
that you can get arrested for!"
Skateboarders - often regarded with a shake of the head, this story shows their world, their reality and their view of society. The protagonists are young Europeans who seemingly do not represent career and status thinking but stand for self-realization and the overcoming of boundaries. Their ideals are characterized by cohesion and tolerance. Values that were not conceived through marketing campaigns or sports associations but historically lived "on the street". Now they are on the verge of becoming a part of what, with the extensive regulation, the extensive bureaucracy and the leadership driven by money and power, actually stands against their values. The invitation to the 2020 Olympics and the need to set up a European team is a major challenge that is not at all easy to accomplish. An emotional story that lets you experience if and how values such as justice and cohesion, solidarity and tolerance can be carried alive into the future with the spirit of a young European generation.
REBELS for THE OLYMPIC GAMES
A series over 5 episodes, each 30 min. running time.
Story: Chad Chittenden | Luca Steiner | Thomas Grube
Directed by Chad Chittenden | Luca Steiner
A BOOMTOWN MEDIA production.
Producers: Uwe Dierks, Thomas Grube

Development funded by
MEDIENBOARD Berlin-Brandenburg.