THE AIDS WAR
A powerful film that explores the time when an unknown disease was sending shockwaves around the world. In its wake came a deep sense of confusion and a stigma that permanently altered societies everywhere, including in Germany.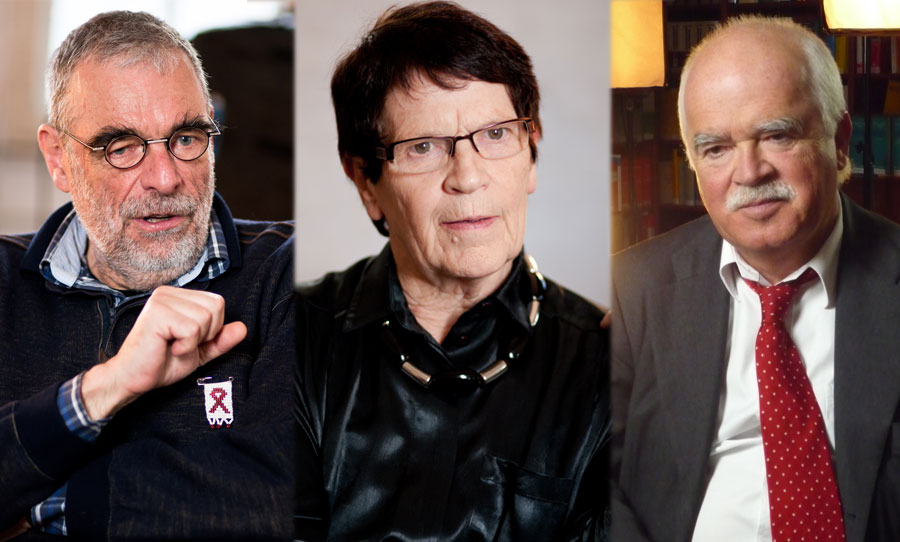 THE AIDS WAR takes viewers back in time to the political and social debates that emerged during the 1980s, when the AIDS epidemic began.
It is the story of a society living in fear, of journalists and politicians pouring fuel on rising panic, and of people who stood up to escape death, who fought on as their partners and closest friends struggled to stay alive, and who have lived with the virus for decade upon decade.
Filmmaker Jobst Knigge takes interviews with people who witnessed the events and weaves these together with archive and private film footage to revisit the socio-political debates of the time and the start of the self-help movement. This fascinating documentary returns to the years when the subject of gay sex began to be discussed openly for the first time, and when no one knew how the 'AIDS war' was going to end – if, for example, basic democratic rights would be sacrificed in the battle to find ways of stemming the epidemic.
The film combines the known with the unknown, explores the public and the private, and relives the pain, the struggle, the fear and the aggression of that time.
We are thus presented with an outstanding reminder of just how turbulent German society was in the 1980s – and how it wasn't only the deadly virus that was in the spotlight, but also those who carried it. One of the most shocking aspects of the film, viewing it from today's perspective, is how quickly and easily basic democratic rights came under scrutiny. With THE AIDS WAR, Jobst Knigge captures a piece of contemporary history in a compelling form that that is as moving as it is thought-provoking. The film is sure to trigger personal flashbacks in anyone who actually lived through those years. And for those who are confronting the subject for the first time, it offers an extremely authentic and at times deeply upsetting picture of what life was like back then.
With
Bernd Aretz, Matthias Frings, Peter Gauweiler, Almut und Heinz-Dieter Niemeyer, Gerd Paul, Dietmar Schranz, Jessica Stockmann, Rita Süssmuth, Guido Vael
Team
A film by Jobst Knigge, camera: Jean Schablin, sound: Zora Butzke, montage by Robert Bohrer, narrated by Matti Klemm, producer: Julia Gechter, executive Producer: Uwe Dierks, commissioning Editor: Christiane Hinz (WDR), line producer (WDR): Uwe Herpich
A BOOMTOWN MEDIA production
in collaboration with WDR
Honours
Impact Media Award 2013, New York
Felix-Rexhausen-Award 2012
Media Award of the German AIDS Foundation 2012