LOVE IS THE MESSAGE
The film as a whole is a unique historical document about the musically most influential European youth movement of the 90s and the world's biggest party.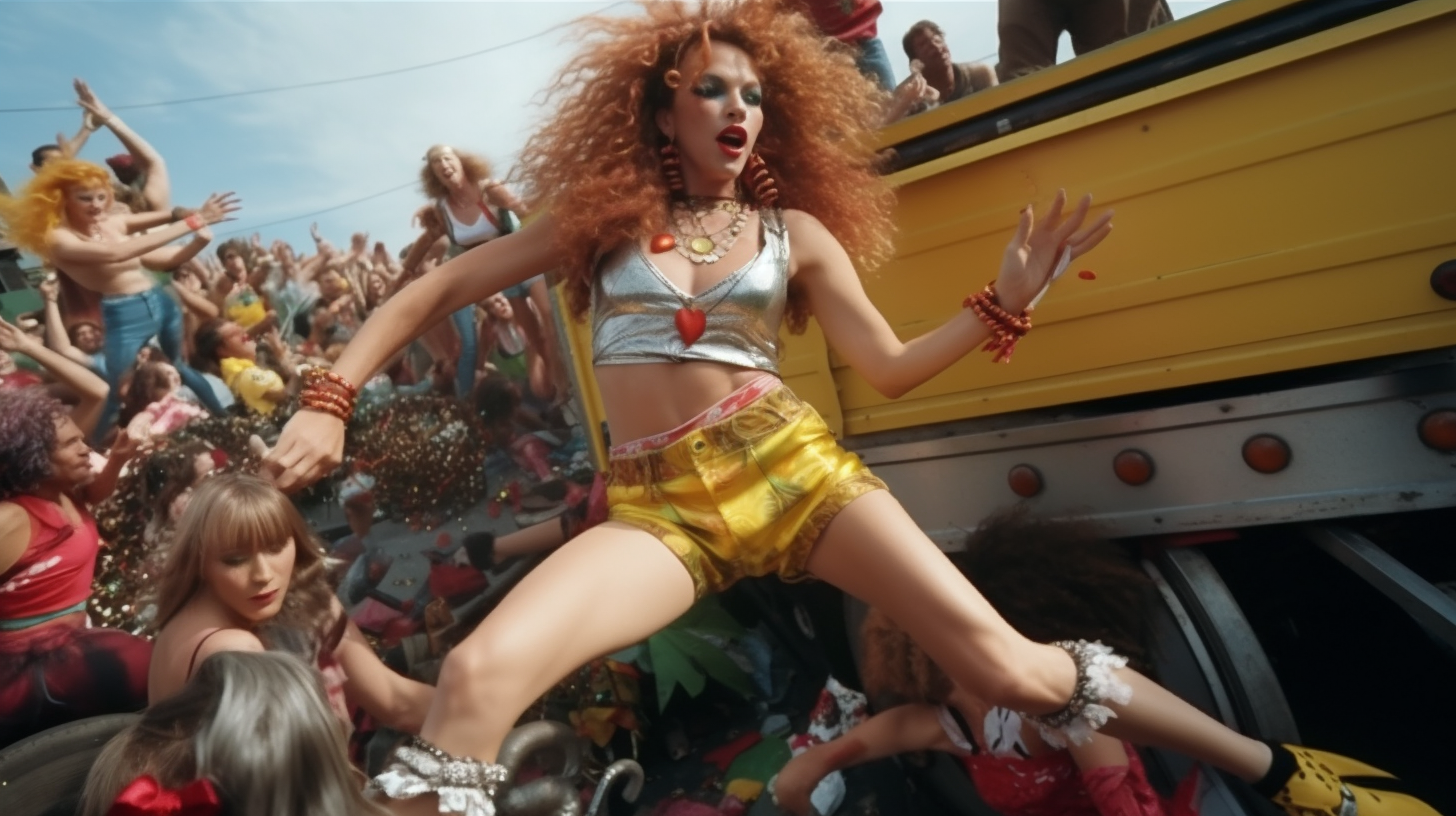 The Parade Documentary
LOVE IS THE MESSAGE shows the most imposing images of the love parades of the years 1990-94. As 150 folk took part in the first love parade on Berlin's Kurfürstendamm in 1989, no one guessed that in 1999 more than a million of them would celebrate its 10th anniversary.
Berlin 1989 – 1994 : Back to the roots
In 1995 the Kurfürstendamm, though historically significant, became too small a setting for this techno carnival. The carnival's continual growth is one reason for looking back at the spirit originally behind it. The nights and parties before and after it seemed to be endless and were held on the Loveboat, in legendary clubs like Tresor and E-Werk, in swimming pools and in the chill-out park during the day or even at night. The film shows the parade and all parties and chill-outs at the start of the movement, which in 1995 drew more than 100,000 partygoers from all over the world....the message is love!
This film enables viewers to get the feel of a whole generation by focussing on the music and parties. Early DJs and love-parade activists speak pithily about the event.
With
DR. MOTTE, SVEN VÄTH, WESTBAM, KID PAUL, MARUSHA, TANITH, PAUL VON DYK, MOBY, JOHN ACQUAVIVA, CLE, RICHIE HAWTIN, ELLEN ALIEN, SABA KOMOSSA, COSMIC BABY, RALF REGITZ, JÜRGEN LAARMANN, NEXT GURU NOW, 3000, E-WERK, UNITY, TRESOR, INTERFERANCE, LOVE NATION, LOVEBOAT, DUBMISSION
and many more.
Team
A film by THOMAS GRUBE
camera: MICHAEL MIEKE, SVEN MÜLLER, WINNI HEUN, sound: ANDREAS PRESCHER, montage: CARSTEN BECKER, filmmusic: mixed by DJ KID PAUL with K HAND, SPEEDY, FELIX DA HOUSECAT, THE MIGHTY DUBCATS, JAYDEE, MASTER MIND, YO3, MOBY and others, produced by THOMAS GRUBE, coproducer: STEFAN MATHIEU
DVD und Soundtrack (CD)
'LOVE IS THE MESSAGE'
available at Stud!oK7 / Roughtrade
World sales by
BOOMTOWN MEDIA INTERNATIONAL