TO FIGHT FOR
A certain kind of man is to be found increasingly. He is unsure of himself, lacks orientation and is prepared to be violent. Year after year the numbers increase, being 10% of all youngsters leaving school without passing a final examination, and 20% of all apprentices leaving their courses unfinished. Whereas politicians seem to have no answer to this misery, two men who have tasted life to the dregs are giving such youngsters what they are searching for: confrontation and love.
THE YEAR OF DECISION
Theatrical documentary by GERARDO MILSZTEIN
GER, 90 min., HD, 35mm/DCP, Dolby Digital
TO FIGHT FOR is an inspiring documentary film about the transformation of destructive energy into creativity, and of self-hate into self-confidence and responsibility for a new life.
It is the tale of a group of young men faced by a harsh challenge. Either they are bound to end up in jail, or they have to break through all barriers to self-assurance. This means that after having withdrawn wholly into themselves and having become extremely aggressive, they have to reach out again for contacts and intimacy, which is something they have not been able to do for years.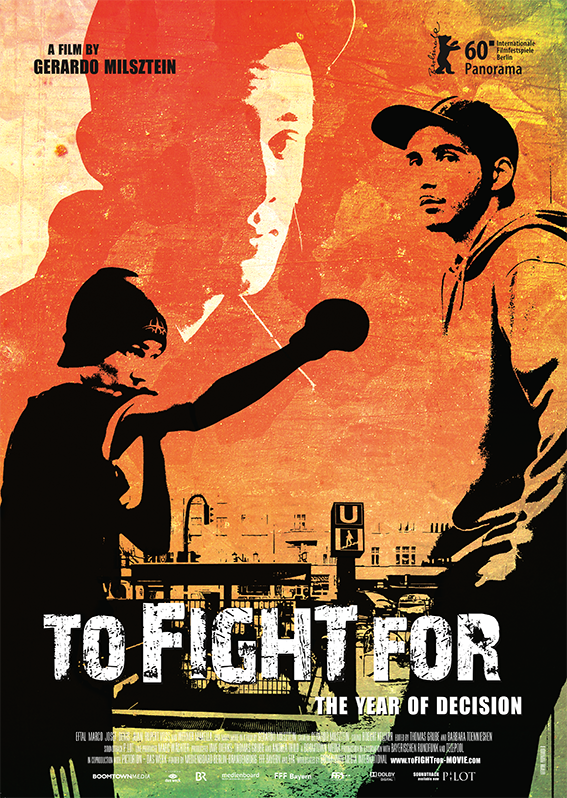 Dodge, counter, attack, defend or withdraw? In boxing as in life.
In Taufkirchen near Munich RUPERT VOSS and WERNER MAKELLA founded the 'Hand-In - Work & Box Company', to come to terms professionally with these youngsters with leanings towards violence and aggression. Their method is based on their understanding of the male mind. They believe that only with this understanding can old forms of behaviour be discarded and a new freedom of action be gained.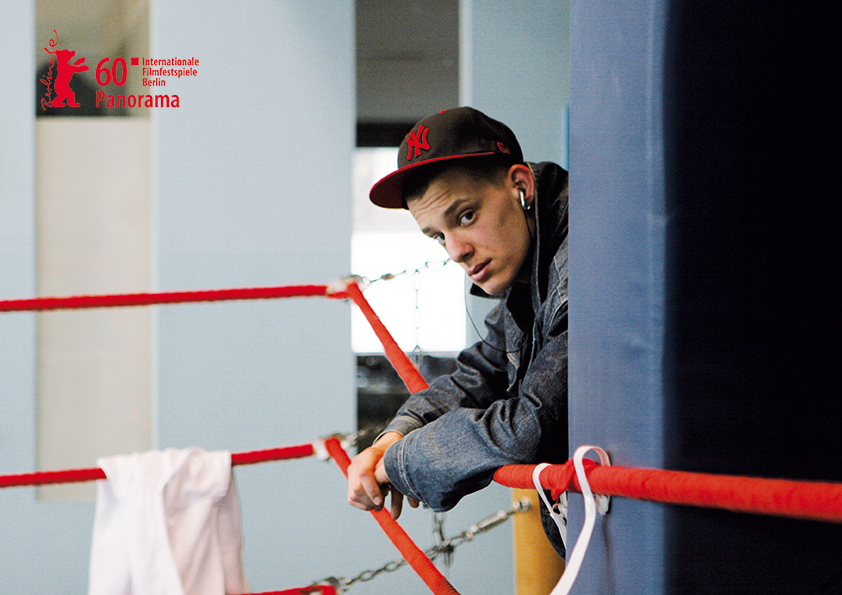 Boxing is the narrative thread and also what triggers their personal development off. Through boxing they experience a process of transformation. They begin to get in touch with themselves and to recognize their internal hurts in the emotional sense. This is the start of their way towards peace.
In the ring each of them is forced to reveal himself without shamming.
Sadness and joy, doubt and sureness, desperation and hope lie side by side. The youngsters fight not only each other but also themselves, till they fall and thereby learn to get up again.
For the first time in their lives these youngsters are faced by a positive father-figure and a real authority. In the 'year of the decision' they must find out if they are able to take their last chance. Will they be able to get rid of false self-images and come to terms with reality and thus with their own pasts?
This way strengthens a male role which is neither feeble nor masochistic and is based on honesty towards oneself.
In an age in which traditional role models are no longer convincing but the need for male identification remains strong, TO FIGHT FOR shows a third way, a way leading between tough jabs and an open palm.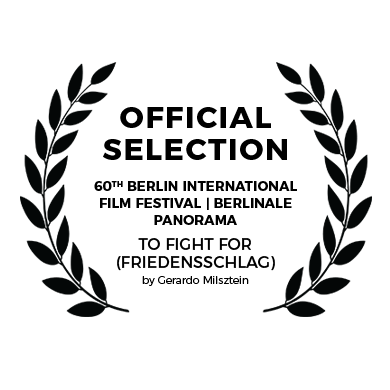 Team
A film by GERARDO MILSZTEIN
Written and Directed by: GERARDO MILSZTEIN, Cinematography: GERARDO MILSZSTEIN, Sound: ROBERT KELLNER, Montage: Barbara Toennieshen, Thomas Grube, Music: P:lot, Alexander Freund, Line producer: MARC WÄCHTER, Commissioning Editor: CHRISTIAN BAUDISSIN, Producers: ANDREA THILO, UWE DIERKS, THOMAS GRUBE
A BOOMTOWN MEDIA production
in co-production with BAYERISCHER RUNDFUNK (BR), Funding by: MEDIENBOARD Berlin-Brandenburg, FILMFERNSEHFONDS Bayern, FFA FILMFÖRDERUNGSANSTALT.
Released in German cinemas by PIFFL Medien, World sales by BOOMTOWN MEDIA INTERNATIONAL
Honors