REBELS for the OLYMPIC GAMES
For the first time in the history of the sport, skateboarding is pushing into the mainstream. It will be an Olympic discipline for the first time at the 2020 Summer Olympics in Tokyo.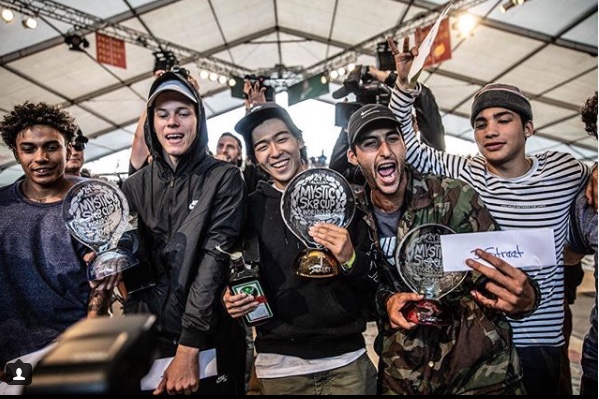 But the invitation to the Olympics and the need to set up an Olympic team are major challenges for the skate world and its organisations.
Skateboarders are lateral thinkers, rebellious, unmatched adolescents fighting for their cause. Despite struggles in life, they have learned the hard way how to always get back up, shaped by individual styles, breathtaking tricks, great athleticism and a unique attitude to life filled with courage and freedom. They are the heroes of our story.
The dynamic European skate scene and its sport frame this authentic and passionate series.
Skateboarders – this series shows their world, their reality and their view of society. A deep insight into the thinking and actions of a young and inspiring European generation.
The protagonists are young Europeans who do not represent career and status thinking but stand for self-realization and the overcoming of boundaries. Their ideals are characterized by cohesion and tolerance. Values that were not conceived through marketing campaigns or sports associations, but historically, "born on the street" and lived. Now they are on the verge of becoming a part of the age-old Olympics with extensive regulation and boundless bureaucracy, as well as money and power driven leadership. This raises many questions and not only because the way to Olympia is very rocky.
REBELS FOR THE OLYMPIC GAMES

A series over 5 episodes, each 30 min. running time.
by Chad Chittenden and Luca Steiner
Showrunner: Thomas Grube

Story: Chad Chittenden, Luca Steiner, Thomas Grube
Producers: Uwe Dierks, Thomas Grube
A BOOMTOWN MEDIA production
in collaboration with ARTE and ZDF
Development funded by
MEDIENBOARD Berlin-Brandenburg